CORADA TERMS OF USE
PLEASE READ THESE TERMS OF USE CAREFULLY BEFORE USING THIS WEBSITE. YOU ARE FORMING AN AGREEMENT BY USING THIS WEBSITE
By using this website, you signify your assent to these Terms of Use (the "Terms of Use"), and any changes made to them from time to time. If you do not agree to all of these Terms of Use, do not use this site! The services offered in this website (the "Services") are provided by CORADA, LLC ("CORADA"), located at https://www.corada.com.
THE SERVICES
CORADA's services (the "Service" or "Services") are supplied by CORADA and shall be made available to you as a member, guest, or an authorized user (collectively, "You, "User" or "Users") through this website (the "Website"), a mobile version of the Website (the "Mobile Website"), or an application rendition of the Website running on a mobile device (the "Mobile App"), (collectively referred to herein as the "CORADA Sites"). The Service is made available on the Internet through Users' personal computers, or other access device such as a mobile phone, utilizing a communications connection. The Service supplies Americans with Disabilities Act ("ADA") compliance and related information through the CORADA Sites, such as text, graphics, images, audio, videos, and other ADA related information obtained from CORADA's licensors, third party contributors, and other sources. Such material contained on the CORADA Sites (hereinafter the "Content") is provided for informational purposes only and is not intended to be a substitute for professional advice in the construction or planning of buildings and structures compliant with the ADA, or related scientific, research, and education compliance activities. Always seek the advice of your architectural or construction professional with any questions you may have regarding actual ADA compliance. Reliance upon any information provided by CORADA, the CORADA Sites, its employees, or other third parties appearing via the CORADA Sites is solely at your own risk.
The Content is protected by copyright under both United States and foreign laws. Title to the Content remains at all times with CORADA or its licensors. Any use of the Content not expressly permitted by these Terms of Use is a breach of your duties to CORADA under this Agreement and may violate copyright, trademark, and other laws. Content and features on the CORADA Sites are subject to change or termination without notice to the Users, and all rights not expressly granted herein are reserved to CORADA and its licensors.
If you violate any of these Terms of Use, your permission to use the Content automatically terminates and you must immediately destroy any copies you have made of any portion of the Content.
APPLICABLE FEES
If applicable, membership fees are due and payable as set up during the registration process. If payment is not received in the full amount at the time it is due, CORADA may immediately terminate a User's account. Alternatively, an additional 1.5% (or the highest amount allowed by law, whichever is lower) per month late charge may be added to User's account and shall be due and payable. Each User shall be liable for all attorney and collection fees arising from efforts to collect any unpaid balance on a User's account. CORADA reserves the right to modify fees for Services at any time and these modified fees shall be posted and made available from the CORADA home page or via other agreed to forms of communication, such as email.
USERS INFORMATION & PASSWORDS
To the extent requested, you agree to provide CORADA with accurate, complete, and updated information regarding your legal name, address, telephone number(s), and applicable payment data and you further agree to notify CORADA as soon as practicable of any changes. Failure to do so may result in immediate suspension or termination of Services. Users may be allowed to select a unique password and are responsible for maintaining the confidentiality of such password and liable for any harm resulting from their disclosure of or allowance of disclosure of any password. CORADA, shall, in its sole discretion, electronically monitor any public areas of the CORADA website for adherence to the Terms of Use and reserves the right to disclose any communication to protect the rights or property of CORADA and/or its Users, or to satisfy any law, regulation or authorized governmental request.
The CORADA Sites include Content from Users all over the world. CORADA has no editorial control of Content published by its Users or any third parties. Any and all Content made available by Users or any third parties are those of the Users or third parties themselves and do not necessarily represent the views of CORADA and CORADA DOES NOT GUARANTEE THE ACCURACY OR RELIABILITY of any such information. CORADA shall not, under any circumstance, be liable for any loss or damage caused by a User's reliance on information obtained through CORADA's Services.
Users may have opportunity to order and purchase merchandise or services from other Users of the Service or third parties, such as for example by clicking on a link associated with viewed Content. However, all such transactions are solely between the User and those third parties. CORADA makes no warranties or representations whatsoever regarding such transactions and each User does hereby release CORADA from any and all liability or obligation with respect to any loss, cost, damage, or claim arising either directly or indirectly from such transactions, including those arising from any action or inaction of either party in such transactions.
USER SUBMISSIONS
Upon registration, Users may be allowed to post or upload Content created by the User or Content in which a User may have rights in to transmit and license, and which do not violate trademark, copyright, privacy or any other rights of any other person. Photos or videos of celebrities and cartoon or comic images are usually copyrighted by the owner. To protect your privacy, you agree that you will not submit any media that contains personally identifiable information (e.g. names, phone numbers, email addresses) of you or of anyone else. Uploading media like images or video of other people without their permission is strictly prohibited. By uploading any media on the CORADA Sites, you warrant that you have permission from all persons appearing in your Content for you to make such a contribution and a grant of rights described herein. You agree to never post a picture or video of or with someone else unless you have their explicit permission.
It is strictly prohibited to upload Content of any kind that contain expressions of hate, abuse, offensive images or conduct, obscenity, pornography, sexually explicit or further any material that could give rise to any civil or criminal liability under applicable law or regulations or that otherwise may be in conflict with these Terms of Use or the CORADA Sites Privacy Policy https://www.corada.com/privacy_policy. You agree that you will not upload any material that contains software viruses or any other computer code, files or programs designed to interrupt, destroy or limit the functionality of any computer software or the CORADA Sites. By uploading any Content, such as without limitation photos, text, or videos, (a) you grant to CORADA a perpetual, non-exclusive, worldwide, royalty-free license to use, copy, print, display, reproduce, modify, publish, post, transmit and distribute the Content and any material included in the Content; (b) you certify that any person pictured in the submitted Content (or, if a minor, his/her parent/legal guardian) authorizes CORADA to use, copy, print, display, reproduce, modify, publish, post, transmit and distribute the Content and any material included in such Content; and (c) you agree to indemnify CORADA and its affiliates, directors, officers and employees and hold them harmless from any and all claims and expenses, including attorneys' fees, arising from the Content and/or your failure to comply with the terms described in this Terms of Use. CORADA reserves the right to review all Content prior to submission to the CORADA Sites and to remove any Content for any reason, at any time, without prior notice, at our sole discretion.
ADVERTISEMENTS, SEARCHES, AND LINKS TO OTHER SITES
CORADA may provide links to third-party web sites. CORADA also may select certain sites as priority responses to search terms you enter and CORADA may agree to allow advertisers to respond to certain search terms with advertisements or sponsored Content. CORADA does not recommend and does not endorse the Content on any third-party websites. CORADA is not responsible for the Content of linked third-party sites, sites framed within the CORADA Site, third-party sites provided as search results, or third-party advertisements, and does not make any representations regarding their Content or accuracy. Your use of third-party websites is at your own risk and subject to the terms and conditions of use for such sites. CORADA does not endorse any product, service, or treatment advertised on the CORADA Site.
PROTECTION OF INTELLECTUAL PROPERTY
The User acknowledges that proprietary rights protect the Services, and that these rights are valid and protected in all forms, media and technologies existing now or hereafter developed. Users have no right to copy or duplicate materials from the site, including without limitation any materials on the site or provided Content.
LIABILITY OF CORADA AND ITS LICENSORS
The use of the CORADA Sites and the Content is at your own risk. When using the CORADA Sites, information will be transmitted over a medium that may be beyond the control and jurisdiction of CORADA and its suppliers. Accordingly, CORADA assumes no liability for or relating to the use, reliance upon, delay, failure, interruption, or corruption of any data or other information transmitted in connection with use of the CORADA Sites.
The CORADA Sites and the Content are provided on an "as is" basis. CORADA, ITS LICENSORS, AND ITS SUPPLIERS, TO THE FULLEST EXTENT PERMITTED BY LAW, DISCLAIM ALL WARRANTIES, EITHER EXPRESS OR IMPLIED, STATUTORY OR OTHERWISE, INCLUDING BUT NOT LIMITED TO THE IMPLIED WARRANTIES OF MERCHANTABILITY, NON-INFRINGEMENT OF THIRD PARTIES' RIGHTS, AND FITNESS FOR PARTICULAR PURPOSE. Without limiting the foregoing, CORADA, its licensors, and its suppliers make no representations or warranties about the following:
The accuracy, reliability, completeness, compliancy, or timeliness of the Content, links to third party websites, or communications provided on or through the use of the CORADA Sites or through or within the Content.
The satisfaction of any government regulations requiring disclosure of or compliancy with ADA or related regulations.
In no event shall CORADA, its licensors, its suppliers, or any third parties mentioned on or through the CORADA Sites be liable for any damages (including, without limitation, incidental and consequential damages, personal injury/wrongful death, lost profits, or damages resulting from lost data or business interruption) resulting from the use of or inability to use the CORADA Sites or the Content, whether based on warranty, contract, tort, or any other legal theory, and whether or not CORADA, its licensors, its suppliers, or any third parties mentioned on the CORADA Sites are advised of the possibility of such damages. CORADA, its licensors, its suppliers, or any third parties mentioned on or through the CORADA Sites shall be liable only to the extent of actual damages incurred by you, not to exceed U.S. $100. CORADA, its licensors, its suppliers, or any third parties mentioned on the CORADA Sites are not liable for any personal injury, including death, caused by your use or misuse of the CORADA Sites or Content. Any claims arising in connection with your use of the CORADA Sites and Content must be brought within one (1) year of the date of the event giving rise to such action occurred. Remedies under these Terms of Use are exclusive and are limited to those expressly provided for in these Terms of Use.
INDEMNITY
You agree to defend, indemnify, and hold CORADA, its officers, directors, employees, agents, licensors, and suppliers, harmless from and against any claims, actions or demands, liabilities and settlements including without limitation, reasonable legal and accounting fees, resulting from, or alleged to result from, your violation of these Terms of Use.
USE AND TERMINATION
CORADA is an equal opportunity service provider and does not discriminate against others based on race, gender, age, creed, or otherwise, and any activities deemed to be objectionable, unlawful, damaging, threatening, disparaging, harassing, slanderous, profane, hateful, racially, ethnically or otherwise objectionable material or behavior shall cause termination of access and a refusal to provide Services to anyone for any reason indicated in this paragraph at any time, regardless of refusal prior to membership or after membership. Misconduct on the part of a User as determined solely by CORADA shall be grounds for termination of use of the Services. Further, any uploading of damaging or virus infected materials, whether known or unknown, shall be deemed grounds for immediate termination of membership. CORADA may terminate immediately without notice any User who misuses or fails to abide by these Terms of Use. The termination of some Users on the basis of this paragraph shall in no way be taken to indicate any endorsement by CORADA of the actions or statements of other Users whose use is not similarly terminated. User or CORADA may terminate Membership at any time and for any reason or no reason. The only right a User has with respect to any dissatisfaction with any CORADA Services, policies, guidelines, Content, fees, etc. is to terminate use of the CORADA Services. User may terminate membership by delivering notice to CORADA, and termination shall be effective the day CORADA receives notification of termination or such specified future date as may be acceptable to CORADA. Termination of Membership automatically terminates all Services immediately and the User shall have no access to any Services after that time. No paid amounts shall be refunded nor shall they be prorated for refund.
LEGALITY AND GOVERNING LAW
In the event that any portion of the Terms of Use is held to be invalid or unenforceable, the invalid or unenforceable portion shall be construed in accordance with applicable law as nearly as possible to reflect the original intentions of the parties, and the remainder of the Terms of Use shall remain in full force and effect. The Terms of Use shall be governed by and construed in accordance with the laws of the State of Alabama, except with regard to its conflicts of law rules. Each party irrevocably consents to the exclusive jurisdiction of the courts of the State of Alabama. Titles and headings are included for readability and are not to be considered a part of this document.
MODIFICATIONS
CORADA may modify these Terms of Use at any time by posting changes and making them accessible from the CORADA Sites. The Terms of Use shall become effective immediately after posting. If the modified Terms of Use are unacceptable to you, you have the option to terminate use of the CORADA service; however, failure to discontinue use shall be deemed as your acceptance of any modifications of the Terms of Use.
COPYRIGHTS AND TRADEMARKS
CORADA maintains a valid and existing copyright in the entire CORADA website and Content provided by CORADA. Content provided by CORADA's Content licensors retain their respective rights in copyright worldwide. CORADA, the wing-let motion logo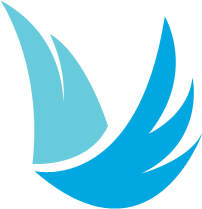 in color and black and white, as both may appear in varying formats and styles, are trademarks of CORADA (hereinafter "CORADA's Marks"). Other marks used on this site may be trademarks of their respective owners. Any use of the Content or CORADA's Marks without the express permission of CORADA is strictly prohibited.
NOTICE OF PROTECTION UNDER THE DMCA
CORADA is committed to complying with U.S. copyright law and expects all Users and contributors who access or use our services to do the same. The Digital Millennium Copyright Act of 1998 ("DMCA") provides recourse for owners of copyrighted material who believe that their rights under U.S. copyright law have been infringed on the Internet. Under DMCA, copyright owners may notify the "authorized agent" of a service provider, such as CORADA, to report alleged infringements of their works appearing on Web pages hosted by CORADA. Upon receipt of a properly filed complaint satisfying the requirements of the DMCA, CORADA will remove or block access to the allegedly infringing material. If a User of CORADA's services believes in good faith that a notice of copyright infringement has been wrongly filed, such person may submit a counter-notice to CORADA. However, CORADA hereby refuses to be a party to disputes over alleged copyright infringement.
This information should not be construed as legal advice to a reader, but we are glad to provide the following information to you for informational purposes only. If you truly believe that your copyrights have been infringed, or if a notice of copyright infringement has been filed against you, we advise that you seek immediate legal counsel.
Notices And Procedure For Making Claims Of Copyright Infringement
If you believe any materials accessible on or from the CORADA Sites infringe your copyright, you may request removal of those materials (or access thereto) from this web site by contacting CORADA's copyright agent (identified below) and providing the following information:
Identification of the copyrighted work that you believe to be infringed. Please describe the work, and where possible include a copy or the location (e.g., URL) of an authorized version of the work.
Identification of the material that you believe to be infringing and its location. Please describe the material, and provide us with its URL or any other pertinent information that will allow us to locate the material.
Your name, address, telephone number and (if available) e-mail address.
A statement that you have a good faith belief that the complained of use of the materials is not authorized by the copyright owner, its agent, or the law.
A statement that the information that you have supplied is accurate, and indicating that "under penalty of perjury," you are the copyright owner or are authorized to act on the copyright owner's behalf.
A signature or the electronic equivalent from the copyright holder or authorized representative.
CORADA's agent for copyright issues relating to this web site is as follows:
CORADA, LLC
Attn: Copyright Agent
1 Perimeter Park South, Suite 200S
Birmingham, AL 35243
admin@corada.com
Or call: 205-972-9100
Or fax: 205-972-9110

Counter Claims
Upon receipt of the written notification containing the information as outlined in points 1 through 6 above:
CORADA shall remove or disable access to the material that is alleged to be infringing;
CORADA shall forward the written notification to the alleged infringer;
CORADA shall take reasonable steps to promptly notify the complaining party that it has removed or disabled access to the material.
COMPLETE AGREEMENT
Except as expressly provided in another agreement on the CORADA Sites, these Terms of Use constitute the entire agreement between you and CORADA with respect to the use of the CORADA Sites and associated Content.